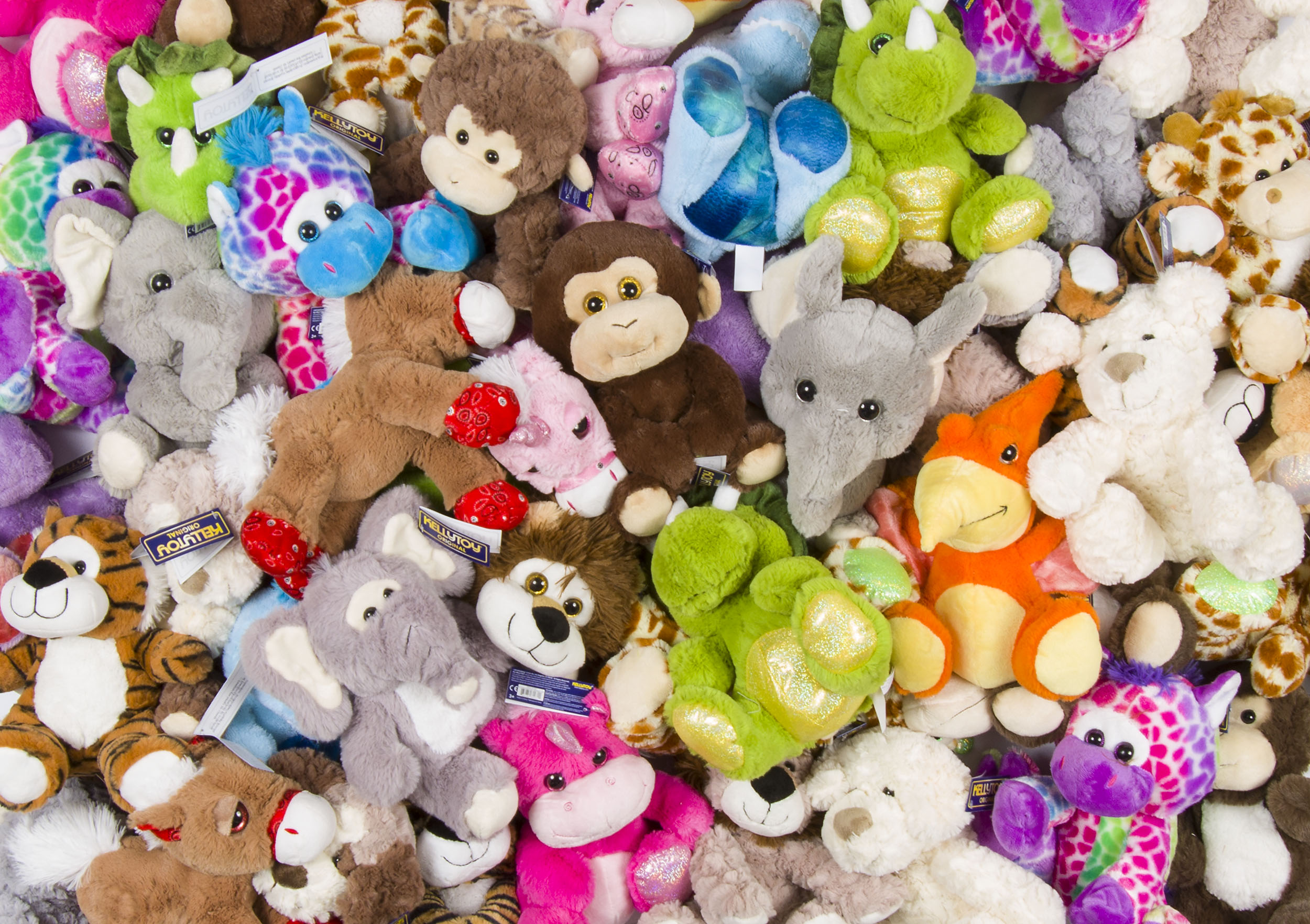 Stuff you should know about stuffed animals
That stuffed animal may look cuddly, but is it safe? Here's the lowdown on "lovies."
Your baby's plush bear, rabbit and kangaroo sure are cute and cuddly. But are they safe? Here's a quick checklist of what to look for when shopping for stuffed toys.
Eyeball those eyes, and double-check that nose.Steer clear of features made of buttons, beads or other small objects that could fall (or be chewed) off. The same goes for clothing, accessories and any other decoration. The bottom line:  Any items that are glued or sewn on have a good chance of ending up in a baby's mouth.
Be wary of wires. Check ears, paws, tails and everywhere else to ensure the toy is wire-free. Even if the wire is covered with "fur," there's a chance it could poke through and injure your little one.
Steer clear of string. Anything that's stringy (for example, hair, ribbons or leashes longer than six inches) should be avoided or removed.
Check the construction. Seams should be super-sturdy to keep the stuffing where it belongs: inside!
Make sure it's washable. Let's face it; furry friends can get pretty gross pretty quickly (we're talking grime and germs galore). Your best bet is to choose plush toys you can wash and dry easily. What about the lovable lion your little one won't part with, even for a minute? Consider buying two of that particular toy to avoid a baby meltdown when it's laundry day.
Wage war on dust mites. Besides harboring germs, stuffed toys collect dust mites, which can seriously aggravate allergies and asthma. One way to minimize mites: Launder the toy in hot water (though no more than 120°F).
Keep the crib toy-free. That pile of critters may look cute, but it poses a suffocation hazard to your baby. So leave the animals out, please.